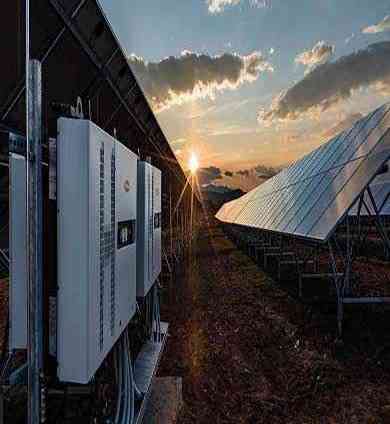 We believe in a future in which we cover 100% of our global energy requirements from renewable sources: the world of 24 hours of sun.
We call this energy future 24 hours of sun. In this future, renewable energy will be intelligently and economically generated, stored, distributed and consumed with unprecedented efficiency. In this energy world, renewables are the most independent, effective and cheapest energy sources. This will make energy available in a sufficient quantity to everyone, anywhere and at any time. Solar energy plays a leading role in the mix of renewables that supply us with energy around the clock. 24 hours of sun will bring us:
-Sustainability
-Health Growth
-Independence
THE HEART OF THE 24 HOURS OF SUN STORAGE SOLUTION.
The Fronius Symo Hybrid is the heart of the 24 hours of sun storage solution – the Fronius Energy Package. This inverter combines a battery charging system, battery inverter, hybrid inverter, controller and system monitoring solution in one device. With AC power categories ranging from 3.0 to 5.0 kW, the inverter is able to process up to 8.0 kW in order to supply household consumers with energy and to temporarily store surplus energy from a photovoltaic system in the Fronius Solar Battery. Thanks to an intelligent energy flow management system, the built-in Multi Flow Technology supports simultaneous energy flows in all directions as well as AC-, DC- and AC- & DC coupling of the battery storage. The result: maximum self-consumption and optimum system profitability.